Timeline: How social media platforms have responded to COVID-19 misinformation
Kajal Pawar
As the novel COVID-19 terrorized the world, social media platforms have experienced an epidemic of spreading misinformation online.
The enormous amounts of fake news and misinformation online have caused the WHO to describe this situation as an "infodemic".
Online rumours have suggested that eating antimicrobial foods like garlic can help you prevent from getting infected.
"Home remedies for COVID-19 have been surfacing on a lot of social media platforms, especially Whatsapp," Prajakta Amin, social media executive at White Rivers Media in India said. "They are so easy to spread on Whatsapp and what's worse is, people actually believe it."
Rukhsana Ahmed, department chair of communications at the University of Albany said social media misinformation has evolved.
"At the start, there was more speculation about the origin of it then at some point there was also some discord about how it is a conspiracy," she said. "Now there is more talk about to wear a face mask or not wear one."
Facebook and Instagram have introduced pop-ups at the top of their newsfeed to provide information from official sources of information on COVID-19.
The COVID-19 Information Center on Facebook provides real-time updates from national health authorities under the explore tab.
Twitter is removing tweets that endorse dangerous treatments and give a "description of alleged cures for COVID-19."
If a tweet is being shared with an intent to mislead others it will be removed, for example, tweets which said "coronavirus is not heat-resistant – walking outside is enough to disinfect you" or "use aromatherapy and essential oils to cure COVID-19″ were removed, Twitter announced in a statement.
A joint industry statement from Microsoft, Google, LinkedIn, Reddit, YouTube and Twitter was released on March 17 to combat "fraud and misinformation about the virus."
"All of these platforms have issued a joint statement that they are joining hands to curb misinformation and they are doing it," Amin said.
"Facebook and Instagram have constant content moderation with their third party checkers," she said. "Twitter has actually blocked 60 per cent of content doing this, that is not enough because there's 40 per cent that is still there."
Facebook and Instagram introduced educational pop-ups in January 2020 to provide people with COVID-19 information from WHO, CDC and regional health authorities, according to a statement by Facebook.
These platforms also introduced in July a face mask alert to remind people to wear face masks and coverings before stepping out.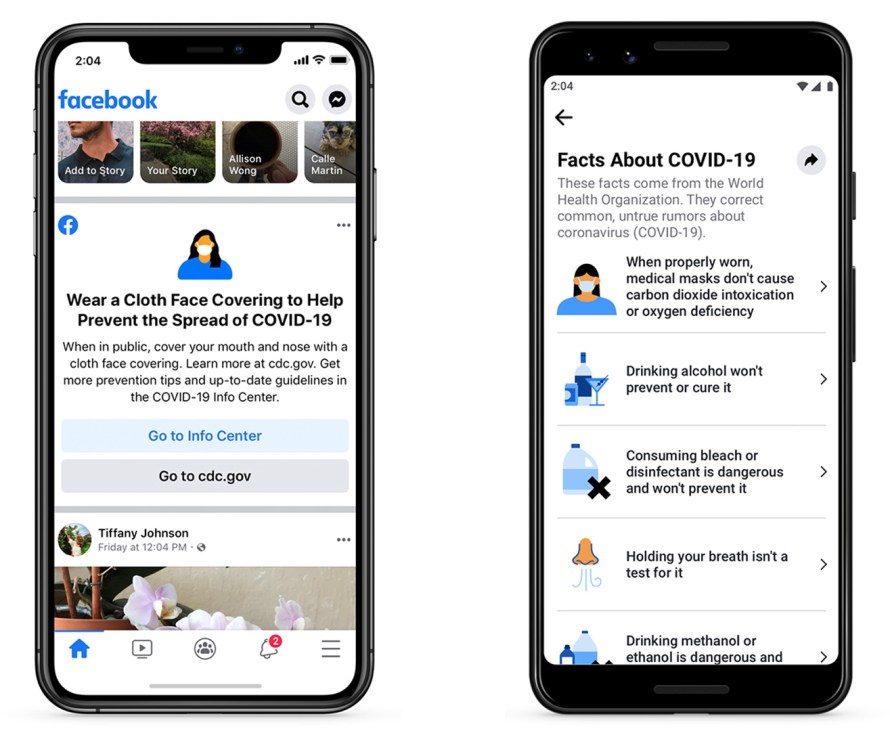 When looking at an article or news online that has provided sources and cited studies, Ahmed recommended researching the origin of the study and who funded the study.
"First question, who posted this information?" Ahmed said. "Because who created the message might have some motive behind it. Check if it's an organization or a political party or if someone that has an affiliation with those and check their values and what they represent."